RIGHT ANGLE GEAR
Leading Brand in the Industry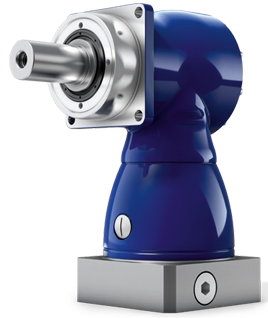 Alpha PG Enterprise is a trusted brand that carries over a decade of experience in providing quality gearbox components  guaranteed to optimise the function of your industrial applications.
We are an authorised local supplier of Wittenstein alpha GmbH right angle gear products that are renowned for their strength and durability.
Consult our dedicated experts now to learn more about our premium range of products available to suit your business needs.
USES AND BENEFITS OF RIGHT-ANGLE GEARS
Reduced Bulk
The gears are easily positioned in a facility or application with space constraints, conveniently slotted for torque, speed and effectiveness. Right angle gears are also perfect for scenarios whereby the technical application requires an installation of output at an angular position to its drive.
Self-locking Feature
Due to their structures, right angle gears offer a self-locking feature through a high gear ratio. This self-locking process prevents inertial motion, which results in destructive effects by reversing the roles of input and output shafts.
Combination Feature
Right angle gears may be effectively combined with existing gear boxes for an improved function. Some examples include matching bevel gearboxes with planetary gearboxes for a system upgrade, improving its overall efficiency.
WHY CHOOSE ALPHA PG ENTERPRISE?
Our company was set up in 2006 as a reliable consultant of vertical transportation. Our constant drive to serve valued customers soon included services in machine retrofitting and system improvements. We always strive towards developing comprehensive solutions for your industrial needs.
Exclusive Supplier
We are proud to be the exclusive local supplier of Wittenstein products, a global leader in the manufacture of components in motion control equipment.
Diverse Inventory
Our extensive inventory includes helical gear and planetary gear designs, guaranteed to stock the components required in taking your projects and installations to the next level.
Field Specialist
We are more than a supplier of machine parts. Our team of specialists is highly experienced in the field of vertical transportation, offering valuable advice and assistance with your industrial challenges and queries.
Alpha PG Enterprise will supply you with high power and precision gears fitted to optimise your technical systems.
Feel free to consult us of any doubts you have.