ROTARY ACTUATORS
Leading Rotary Actuator Specialists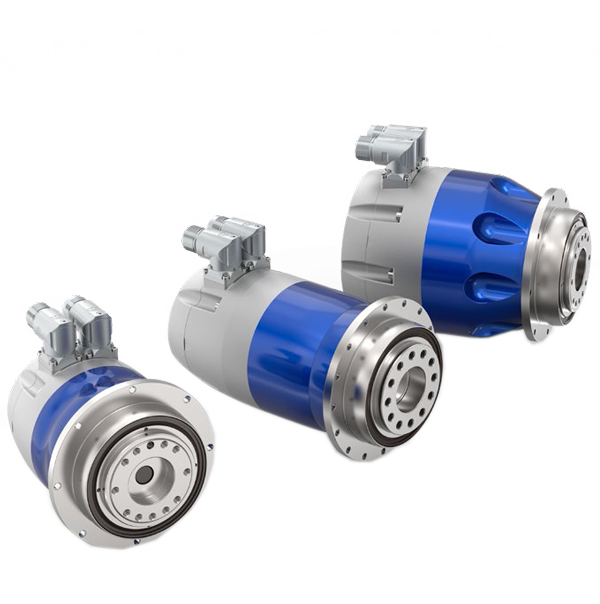 Alpha PG Enterprise was founded in the year 2006 to provide technical consultation works for vertical transportation. We have also been actively involved in machine retrofitting and system
improvements.
We are an authorized distributor of Wittenstein alpha GmbH products, which are renowned worldwide for their system solutions and comprehensive engineering software, providing maximum precision.
Our products include various types of gears, such as hypoid gear, right angle gear, planetary gear, and helical gear.
Consult our team today to find out more about our range of quality products!
TYPES AND APPLICATIONS OF ROTARY ACTUATORS
Rotary actuators convert energy into controlled rotational force, and are used in systems where cylinder mountings are not a viable solution.
Electronic Rotary Actuators
Electric rotary actuators are electrically powered, mechanical devices consisting of motors and output shaft mechanisms with limited rotary travel which are used to convert electrical energy into rotational motion.
Electric rotary actuators are used in automation applications when a gate or valve requires controlled movement to particular rotational positions. They are used in a wide range of industries where positioning is needed.
Applications include but are not limited to quarter-turn valves, windows, and robotics.
Manual Rotary Actuators
Manual rotary actuators are mechanical devices providing rotary output through the translation of manually rotated screws, levers, or gears.
Manual rotary actuators are used for the operation of valves. Valve types can include ball, butterfly, check, and globe valves.
Other applications include those that require limited and controlled rotational movements.
WHY CHOOSE ALPHA PG ENTERPRISE?
Alpha PG Enterprise is an established and trusted company, with more than a decade of presence in the motion control equipment industry. We provide a range of premium products to suit your business needs.
In addition, Alpha PG Enterprise partners closely with our international networks, allowing us the capacity to undertake a variety of projects.
Through our partnership with Wittenstein Group, we desire to provide innovative and future proof solutions for customers. Our products serve to help put your ideas into concrete solutions, creating products that give rise to electromagnetic drive solutions.
Feel free to consult us of any doubts you have.