WITTENSTEIN
Worldwide Leader of Motion Control Equipment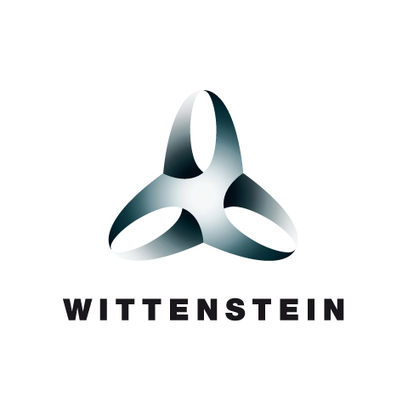 If you are looking for products like hypoid gear, rotary actuator, right angle gear, planetary gear or helical gear in Singapore,  Alpha PG Enterprise is an ideal choice.
Established in the year 2006, Alpha PG Enterprise or APG provides the best technical consultation services and for vertical transportation as well as retrofitting and upgrading works. In the year 2007, APG became an authorized dealer of "Wittenstein alpha GmbH" Germany.
Since then, we have become the go-to distributor and supplier of Wittenstein alpha ranges of products island-wide. In 2014, our services expanded further in the region to Malaysia.
Call us at +65 6852 9309 or write to us at sales@alphapgenterprise.com to know more about our services today!
THE BRAND VALUE OF WITTENSTEIN
Revolutionising industries for over six decades
Established in the year 1949, Wittenstein has been manufacturing and supplying products and equipment for more than 60 years now. Wittenstein, a German conglomerate, has an impeccable reputation on a global front. Wittenstein alpha GmbH (until 30 June 2008 alpha Getriebebau) is one of the affiliated companies of this giant and Alpha PG Enterprise is authorised to deal with and distribute their products across Singapore and Malaysia.
Among the best in the world
Today, the Wittenstein Group comprises more than sixty subsidiaries and agents in approximately forty different countries worldwide. Their exports account for over 60% of turnover. This is the biggest credibility factor and the numbers speak for themselves. At Alpha PG, we value quality and standards. That is why, we bring you the best motion control equipment in the world.
WHY CHOOSE ALPHA PG ENTERPRISE
Alpha PG Enterprise is the sole official distributor of Wittenstein products in Singapore. Founded in the year 2006, we have been serving Singapore for more than a decade. In our 13 years of expertise, our product range has expanded and we have managed to come up with a refined structure.
Our alpha Premium line has been developed to cater to specific individual requirements while the alpha Advanced Line is for high-end customers. For clients seeking cost-effective solutions, we have the alpha Value and Basic lines of gear boxes. Our wide range of products and meticulously developed lines provide solutions for one and all.
Fill this online form to enquire about our products and services today!
Feel free to consult us of any doubts you have.